Cytochrome P450 monooxygenase (CYP)
Product Detail
Product Tags




| | | |
| --- | --- | --- |
| Enzymes | Screening Kit (SynKit) | Specification |
| Enzyme Powder | ES-CYP-101~ ES-CYP-108 | a set of 8 Cytochrome P450 Monooxygenases, 50 mg each 8 items * 50mg / item, or other quantity |
| Screening Kit (SynKit) | ES-CYP-800 | a set of 8 Cytochrome P450 Monooxygenases,1mg each 8 items * 1mg / item |
★ Broad substrate spectrum.
★ High conversion.
★ Less by-products.
★ Mild reaction conditions.
★ Environmentally friendly.
➢ Normally, the reaction system should include substrate, buffer solution (The optimum reaction pH of enzyme), coenzyme (NAD(H) or NADP(H)), coenzyme regeneration system (e.g. glucose and glucose dehydrogenase) and the ES-CYP. coenzyme and coenzyme regeneration system could be replaced by hydrogen peroxide in partial reaction system.
➢ All kinds of ES-CYPs corresponding to various optimum reaction conditions should be studied individually.
➢ High concentration Substrate or product with may inhibit ES-CYP's activity. However, the inhibition can be relieved by batch addition of substrate.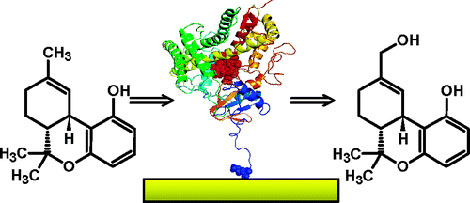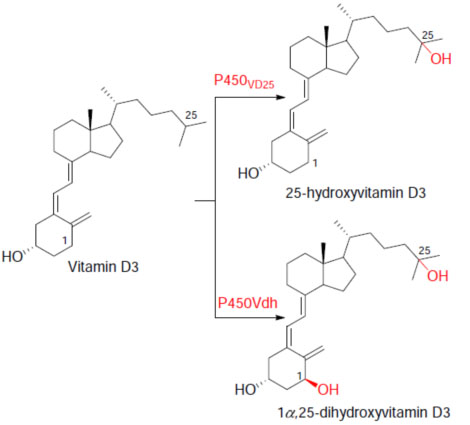 Never contact with extreme conditions such as: high temperature, high/low pH and high concentration organic solvent.
1. Zaretzki J, Matlock M, and Swamidass S J. J. Chem. Inf. Model, 2013, 53, 3373–3383.
2. Gannett P M., Kabulski J,  Perez F A., e tal. J. Am. Chem. Soc., 2006, 128 (26),  8374–8375.
3. Cryle M J.,  Matovic N J., and  De Voss J J. Org. Lett., 2003, 5 (18), 3341–3344.
4. Kawauchi, H., Sasaki, J., Adachi, T., e tal. Biochim. Biophys. Acta, 1994, 1219, 179.
5. Yasutake, Y., Fujii, Y.; Cheon, W. K. e tal. Acta Crystallogr. 2009, 65, 372.
---
Previous:
Cyclooxygenase (COX)
---
Write your message here and send it to us